The North Country Chamber Players are saddened of the recent passing of Kendall Betts on August 16, 2016,  after a brief illness. As ever, he maintained his spirit and sense of humor to the end.
Born Sept. 24, 1947 in Woodbury, NJ to Joseph Kendall Betts and Eva Wilder Betts, he was recognized as a French Horn prodigy at an early age.
He graduated from Interlochen Arts Academy in 1965 and earned degrees from The Curtis Institute of Music and University of Pennsylvania in 1969.
Kendall began his career as Associate Principal Horn with Pittsburgh Symphony Orchestra in 1969. A year later he was invited to join the Philadelphia Orchestra under Maestro Eugene Ormandy where he played from 1970-1975.
As a free-lance artist from 1975-1979 his engagements included NY Philharmonic, Orpheus Chamber Orchestra, soloist in the Mostly Mozart Festival, numerous Broadway shows, the LA Philharmonic and work with major studios, as well as interim Principal Horn for Cincinnati Symphony Orchestra.
In 1979, he was appointed Principal Horn of the Minnesota Orchestra. Kendall held that position until 2004.
Kendall was a founding member of the North Country Chamber Players, performing with the group for over thirty years. After being appointed Principal Horn of the Minnesota Orchestra, he always carved out a month in the summer to perform in his beloved White Mountains which became his permanent home after retiring from the orchestra.
Don Palma, Bassist with the North Country Chamber Players, recounts that Kendall will be remembered not only for his incredible horn playing and establishing the world-class Kendall Betts Horn Camp in Lyman but for his seat-of-your-pants fireworks displays, barbecued ribs, Cincinnati 5-Way Chili and late night philosophical/political discussions. A larger-than-life character, Kendall was a faithful and true friend. Don asked him to play a family concert with him in Massachusetts with NPR quiz show host Peter Sagal who, during his interview with Kendall, dubbed him the "James Bond of the French Horn."
In 1997 Kendall founded the nonprofit organization Cormont Music. Its mission statement is "To promote the art of horn playing through education, performance, and publishing."
He will be dearly missed by his many colleagues, students, friends, and admirers of his wonderful artistry.
There will be a celebration of Kendall's life at the horn camp in June 2017 as well as a concert honoring Kendall during the White Mountains Music Festival.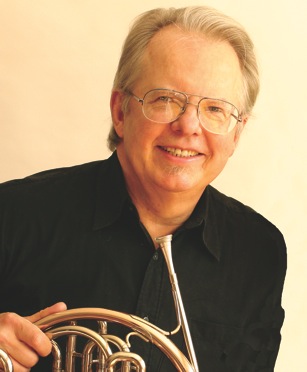 Alton Kendall Betts
French Hornist, Educator