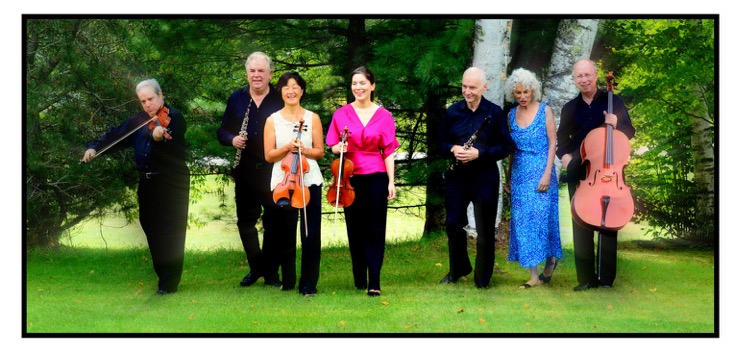 Over the 43 years that the North Country Chamber Players have brought beautiful chamber music to Northern New Hampshire, their reach has extended well beyond the concert hall.One of our greatest pleasures is to introduce young students to some of the world's most beautiful music, and all of our community outreach programs are offered free of charge. Your support has continued to allow us to offer music lessons, public school residency programs, and so much more. All donations to NCCP are tax-deductible.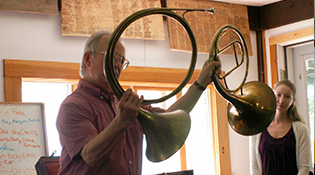 MUSIC LESSONS
Music lessons for students of all ages. Youngsters from 9 to 74 have benefited from these lessons. We hope more enthusiastic musicians will take advantage of this opportunity this summer.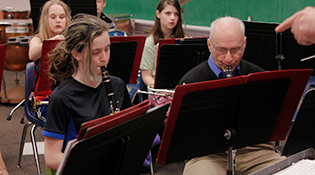 PUBLIC SCHOOL RESIDENCY
Public School Residency Program: In April the Players will travel to high schools and middle schools in Littleton, Lincoln/Woodstock, Whitefield, Groveton, and Franconia/Bethlehem/Sugar Hill to present their "Musical Mystery Tour" program. In 2017 for the first time, a whole week will be devoted to this endeavor.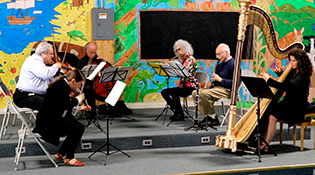 EXPLORER'S CONCERT
Two years ago, the Players created The Explorers' Concert offering music in a casual environment that allows listeners of all ages and abilities to enjoy music on their terms. On May 20, 2017 the Explorers' Concert will come to the Boys and Girls Club of Northern New Hampshire.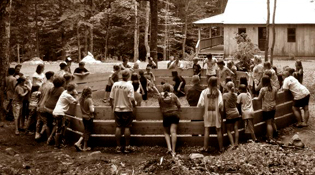 COPPER CANNON CAMP
For more than five years, the Players have visited Copper Cannon Camp each week of the six-week summer season to entertain campers, introduce them to their instruments and answer questions from children who may never before have had a summer camp experience.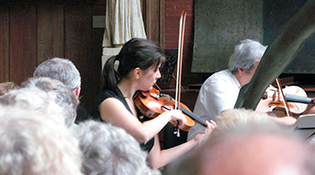 PUBLIC LIBRARIES
Public libraries: During the summer the musicians will visit area public libraries to provide an intimate experience for library goers.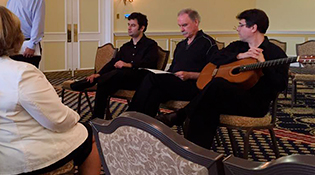 REHABILITATION CENTERS
Rehabilitation Centers: The Players reach a location-bound population in Littleton and Franconia and play music that brings back memories.
SCHEDULE A PERFORMANCE
The Players have performed at unusual venues like the Littleton Co-op, the Littleton and Franconia Transfer Stations and the Littleton Regional Hospital. Your support has brought the gift of beautiful music to the North Country for 39 years. As we look forward to our 40th Anniversary we hope you will be able to share in our celebration. For more information, or to schedule a performance for your community group, please contact us or call the festival office at 603-704-9266.
CONTACT
OUTREACH PROGRAM – GROVETON HIGH SCHOOL
PERFORMANCE AT ABBIE GREENELAF LIBRARY