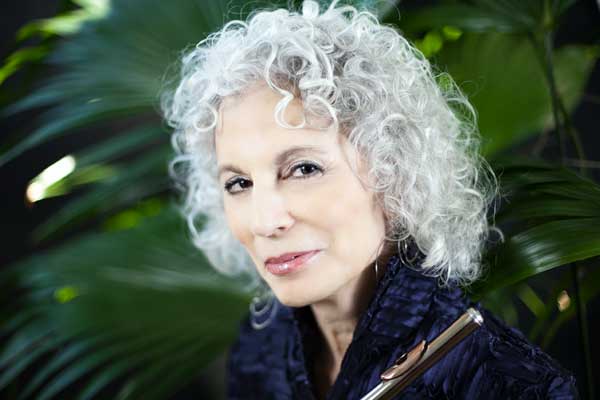 SUSAN PALMA NIDEL
Susan Palma Nidel has been a member of the Orpheus Chamber Orchestra since 1980. She has traveled with the orchestra throughout the world, often appearing as soloist, giving master classes and performing chamber music.
Ms. Palma-Nidel is the principal flutist of the American Composers Orchestra and Naumberg award-winning Speculum Musicae with whom she has premiered countless works including compositions of Elliott Carter, Mario Davidovsky, Peter Maxwell Davies and Milton Babbitt. She has performed as principal flutist and soloist with the Paul Taylor and Martha Graham Dance Companies, the Stuttgart and Royal Ballets, the Bach Chamber Soloists, the Santa Fe Opera and Madeira and Oregon Bach Festivals. Since 1973 Susan Palma-Nidel has been the flutist of the North Country Chamber Players performing chamber music and participating in educational projects in New Hampshire. For the last two seasons Ms. Palma-Nidel has collaborated with the Borromeo String Quartet in concerts featuring works written for her and the quartet by Pablo Ziegler and Fred Cohen.
Susan can be heard on more than 50 recordings for Deutsche Grammophon, Columbia, Nonesuch, NewWorld, CRI, London and Bridge Records. Her recording of the Mozart Flute Concerto and Mozart Flute and Harp Concerto with harpist Nancy Allen and Orpheus received wide acclaim and has been termed the finest recording of these works to date by Gramophone Magazine.
A native of Midland, Michigan, Ms. Palma-Nidel received her musical training at the University of Michigan and the Juilliard School. She is presently on the faculty of Columbia University and Montclair State University, New Jersey. Susan is also a painter and lives in Manhattan with her husband, attorney and writer Richard Nidel.