2023 Winterlude Concert
'Journey to Vienna'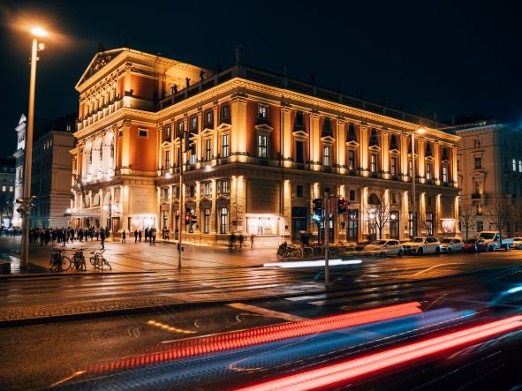 "Pay-What-You-Wish" Ticket Pricing. Suggested Price: $25, payable at the door.
Please reserve your ticket below.
***Program***
W. A. Mozart (1756-1791)
Rondo for solo piano in A minor, K. 511
Oboe Quartet in F Major, K. 370
Allegro
Adagio
Rondo: Allegro ma non troppo
–intermission–
Johannes Brahms (1833-1897) 
Piano Quartet in G minor, Op. 25
Allegro
Intermezzo: Allegro ma non troppo
Andante con moto
Rondo alla Zingarese: Presto
***Artists***
Kemp Jernigan, oboe
Ronnie Bauch, violin
Ah Ling Neu, viola
Chris Finckel, 'cello
Bernard Rose, piano
'Journey to Vienna' features music chosen to soothe, inspire, energize and lift the spirits of listeners who are looking forward to emerging from another North Country winter. During the 18th, 19th and even 20th centuries, Vienna served as a magnet for many of the greatest Western classical composers. Haydn, Mozart, Beethoven and Brahms, are but a few of the musicians, artists and intellectuals who left smaller towns in the region to take up Viennese residency in order to enhance their careers, but who ended up actually shaping the extraordinary cultural legacy of the Austrian capital.
Before Mozart made his move from Salzburg, he traveled to Mannheim, where he met Friederich Ramm, an oboist in that city's celebrated court orchestra, who greatly impressed the young composer with an exceptional sound and startling virtuosity. In 1781, as an up-and-coming talent gaining notoriety in Vienna, Mozart composed his only piece of oboe chamber music for his friend. Since then, Mozart's Oboe Quartet has become the most significant and best-know work of the genre. The playful, lilting, almost impish, outer movements frame a brief, but intense, slow movement, in aria form, that highlights the soaring, plaintive quality of the oboe. Six years later, he penned his heart-breaking Rondo in A Minor, a short work for solo piano which displays uncharacteristically deep emotional intensity and rhapsodic qualities that have been likened to Chopin.
In 1862, a 29 year old Johannes Brahms chose his eloquent, expansive and thrilling Piano Quartet in G Minor to make his Viennese debut as a composer and performer. This masterpiece has enjoyed its fine reputation, in no small part, thanks to the vigorous Gypsy Rondo that serves as its last movement. The finale is a true tour-de-force of rhythmic and melodic bravado; a wonderful expression of the profound Hungarian influence that became so emblematic of the Viennese musical soul.
Saturday, February 11
2:00 pm
~ Alumni Hall, Haverhill, NH
Sunday, February 12
2:00 pm
~ Mountain View Grand Resort, 101 Mountain View Rd, Whitefield, NH